The motto of the "Jan" Complex is:
"One hundred percent satisfaction of our guest"
The "Jan" complex is located in Bełchatów at ul. Lipowa 77. For 15 years we have been providing restaurant and conference services at the highest level. Upgrading professional qualifications of employees contribuftes to the high quality of customer service and served dishes. Our family experience and commitment to the prestige of the premises has made our guests happy to use our services.
Organizujemy
Other events
Commemorative
---
News
Święto zakochanych obchodzone jest jedynie raz w roku, dlatego każda para powinna dołożyć starań, aby na długo pozostało w jej pamięci. SERDECZNIE zapraszamy na romantyczną kolacja we dwoje do Restauracji Jan 14 lutego.
Serdecznie zapraszamy na Bal z okazji Dnia Kobiet. Miejsc już coraz mniej. Na pewno nie będziecie żałować!
SPECIAL
RESTAURANTS ROOM
Banquets / corporate events for up to 500 people!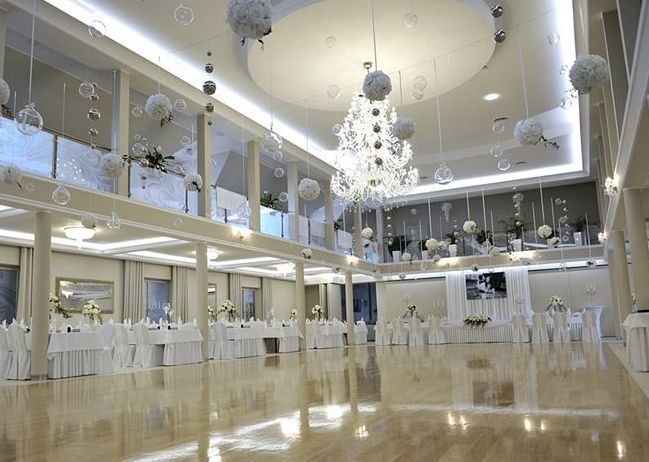 BALLROOM
120 – 200 people
Round / rectangular tables
Unlimited decoration options
Mezzanine with guest rooms
Spacious interior
Professional service
Flexibility in menu selection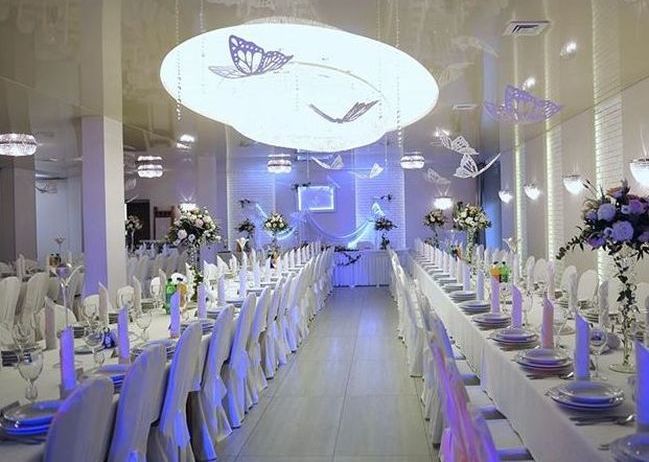 BANQUET HALL
70 – 120 people
Modern architectural solutions
Light Styles
Elegant decor
Professional service
Flexibility in menu selection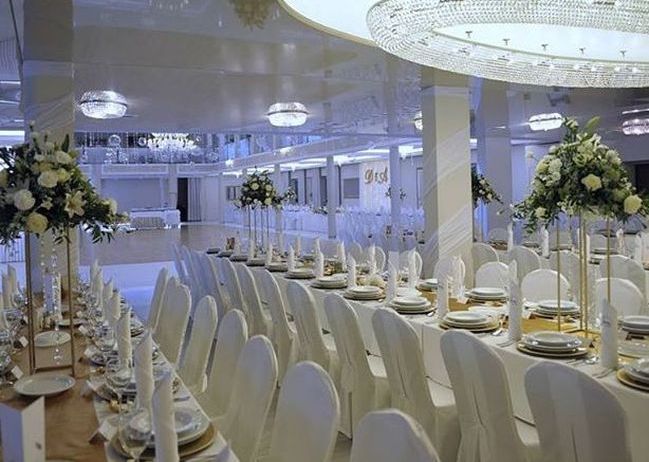 Banquet hall + Ballroom (500 people)
max. 500 people
Round / rectangular tables
Unlimited decoration options
Mezzanine with guest rooms
An ideal place for large parties
Professional service
Flexibility in menu selection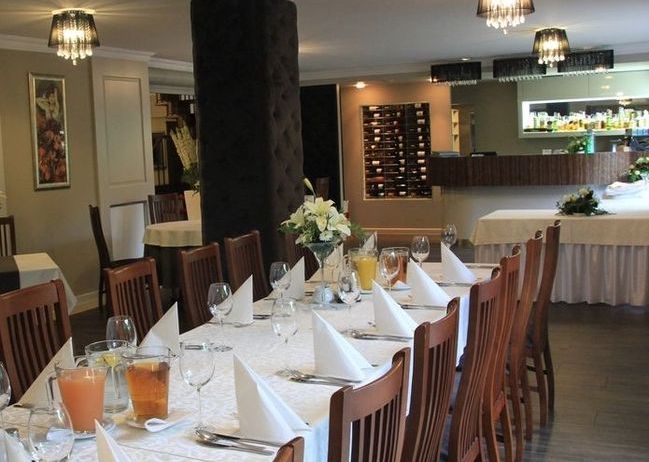 RESTAURANT ROOM
25 – 55 people
Rectangular tables
Elegant casual interior
Drink Bar
A perfect place for small parties
Menu tailored to your needs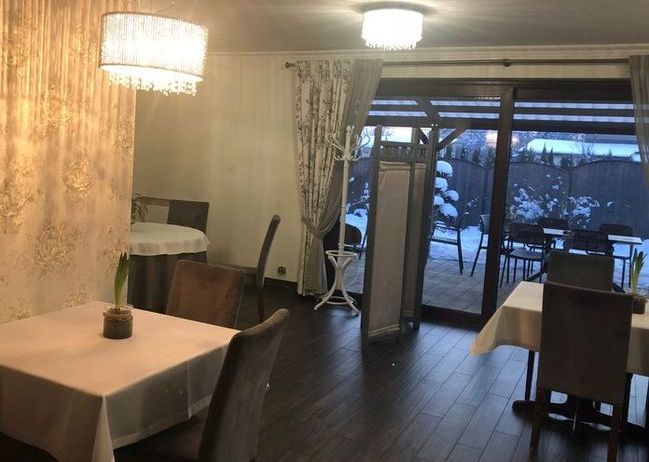 INDIVIDUAL ROOM
max. 25 people
Elegant casual interior
Rooms equipped with good cash equipment
An ideal place for business meetings
Menu tailored to your needs
Weddings
The wedding is a special day – we know that perfectly, that's why we provide comfort of peace and perfect organization of the ceremony. A spacious hall, outstanding cuisine and fun at the highest level are what we stand out.
Tired, we provide guest rooms strong> and breakfast strong> for restoring strength.
Pleasant surroundings full of greenery with wooden gazebos and garden furniture will spice up your dream wedding reception.
Wedding outdoors
We will organize a dream wedding for you in a magical outdoor setting.
Menu
Especially for you, we have prepared an gourmet menu that will satisfy even the most sophisticated culinary tastes. We are also open to any suggestions in terms of the composition of the individual menu card.
Sweet buffet

To make your wedding stay unforgettable we offer cakes for mirror bowls and fruit compositions on the mirrors. And it is an option for particularly demanding guests Amuse Bouche in the form of a unique dessert line.
Conferences
Business Lauch
Do you need more space for training or conferences for your company ? Or maybe you want to conduct workshops or trainings, expecting a large number of guests? We will provide you with convenient conditions, for each event, a large equipped with good equipment strong> room and refreshments in the form of snacks or Swedish branch table.

Corporate events for up to 500 people!
Restauracja
Without an outstanding boss, there is no good kitchen. Our master is characterized by sharp knives and expressive flavors, the testimony of his skills are numerous titles, awards and distinctions .
On the plate, each dish looks like a work of art, it only heightens the senses strong> to feel its wonderful and unique taste .
Opening hours Monday – Friday:
07:00 – 22:00
Opening hours Saturday – Sunday:
08:00 – 22:00
Hotel
Our guest rooms dazzle with their modernity and comfort strong>. The bright colors of the walls and the greenery outside the window will allow you to relax and rest even the most tired guests